Keansburg Law Enforcement Academy (KLEA) for Middle School Students
We will meet in the Cafeteria of the Bolger School at 2:30 PM and conclude at 3:30 pm on the following dates:
January 10, 2022
February 2, 2022
March 24, 2022
April 7, 2022
May 3, 2022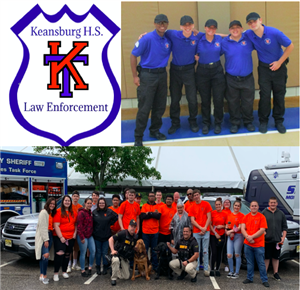 Come meet The Keansburg School District's Law Enforcement Teachers and take part in The Middle School Law Enforcement Club. Once a month, middle school students will have the opportunity to take part in Career Exploration activities with Mr. Fowlkes and Mr. Ferraro. We are excited for you to join!
Advisor: Mr. Fowlkes (tfowlkes@keansburg.k12.nj.us) & Mr. Ferraro (jaferraro@keansburg.k12.nj.us)
Membership: Any Middle School Student may join at any time. Contact the club advisors for more information.
---