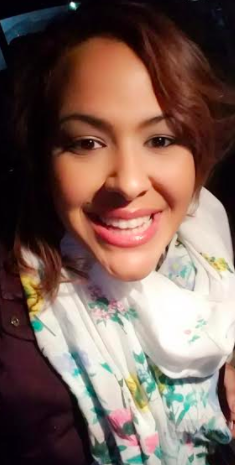 Phone: 732-787-2007
Email:
Degrees and Certifications:
Mrs.

Eillyn Lopez

Eillyn Lopez is the Spanish Teacher at Bolger Middle School, but she has many roles in her life.

She is a wife, to her wonderful husband Adrian for 6 1/2 years and a mother to her 2 amazing children Joseph (4 years) and Izabella (2 years).

Mrs. Lopez graduated from Seton Hall University with a bachelors in Secondary Education, Spanish, and Latin American Studies and is currently working on

her Masters degree.

She owns her event planning business and is working on publishing her book "Our Perception of the World."

She loves to sing, write, read, dance, and LAUGH!!! She is a very joyful person :)

She loves traveling to different countries to observe the different traditions and celebrations celebrated, she embraces culture and diversity.

Mrs. Lopez wanted to be a teacher since she was 5 years old, she enjoys sharing and learning information with and from others.

In Spanish class, you will learn about her personal experiences and embrace the cultural journey.

There are 22 Spanish speaking countries. Mrs. Lopez was born in Newark, New Jersey and raised in Elizabeth, New Jersey, but her family is from Spain and

the gorgeous island of Puerto Rico.

Her room is 532, she is always available for advice, suggestions or a simple "hola, ¿Comó estas?"

It is an honor for her to teach you, and she looks forward to this amazing new school year!!!!